LEGACY SOLUTIONS
Legacy solutions are the "traditional" way of purchasing and maintaining IT infrastructure. These 5 legacy solutions are still active and on-going.
1. Sales of Hardware & Software
Common hardware includes desktops, notebooks, workstations, printers, plotters, projectors and consumables such as toners and inks from all major vendors, including Silver partners with HP, Lenovo and Gold partner with Intel. We are also a DELL authorized partner.
We provide servers, networking and wireless solutions are provided by HP Enterprise and Lenovo.
Read about our modern solution for Device as a Service (DaaS)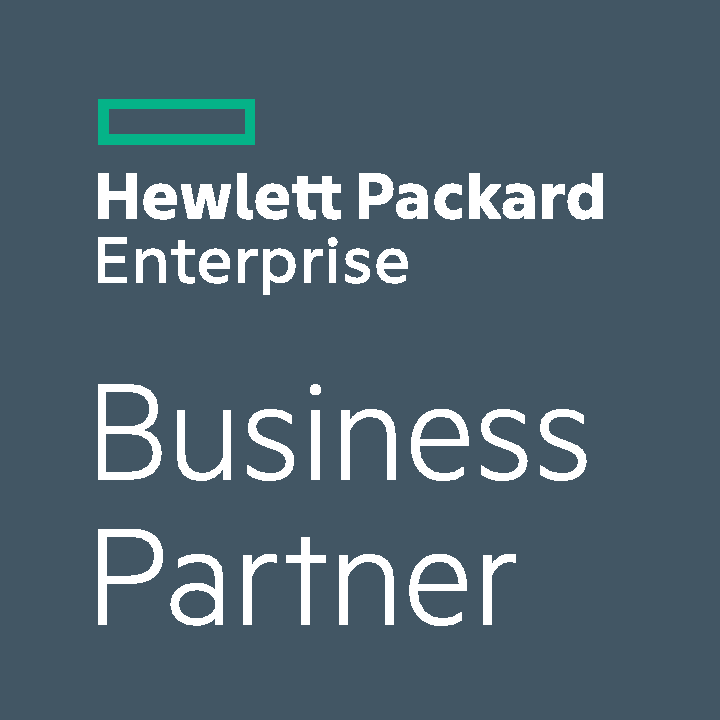 Admiral IT have gone through certification training and accredited as partners for Microsoft and Adobe.

Services to setup and install all hardware and software is available through our Hourly On Site Service for Desktop or Enterprise below.
---
2. Hourly On Site Service (Unmanaged)
Remote Desktop Support (FREE for first time users)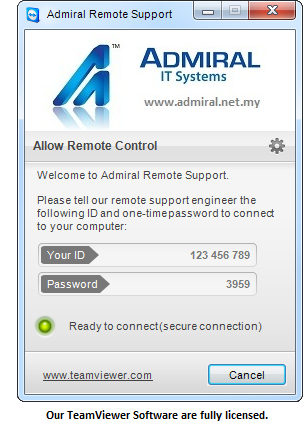 Our engineers will diagnose and provide solution remotely via Teamviewer. Remote desktop support is limited to services to desktop computers, notebooks and basic networking issues only.
Remote Desktop IT support is free for first time users based and is charged based on per session basis.
On Site Desktop Support
Our engineers will first diagnose and try to provide solution remotely via Teamviewer before deciding to go on site. Desktop support is limited to services to desktop computers, notebooks and basic networking issues only.
Enterprise Support
Enterprise products includes but not limited to Windows servers and firewall appliance. Our engineers are will provide remote and on site services, whichever necessary. Charges vary according to complexity. Take advantage of our free diagnostic service for enterprise product customers to find out our services and charges.
Read about our Modern Solution for Managed Services
---
3. Domain Registration & Email Hosting
Stamp your internet presence with your very own domain name. Generally, there are 2 types of domain names— country codes such as .my, .uk, or .jp and generic domain names
Now that you have a domain name, you will need a hosting service. Hosting service allows you to have website such as www.domainname.com.my and email addresses such as you@domainname.com.my. Typically, business will engage a hosting company to manage their website and email addresses.
Send and receive email from your computer using Microsoft Outlook, or from your mobile phone. You can also access the your email from any computer using web-based Smartermail.
Read about our modern solution for Email Hosting with Office 365 Business Essentials
---
4. Cyberoam and eScan Support

Sophos has acquired Cyberoam Technologies in 2014 and created a wonderful Next-Gen Firewall called Sophos XG.
Admiral IT has been long time partner with both Cyberoam and eScan and we will continue to provide support for Cyberoam'sUnified Threat Management (UTM) and eScan's Internet Security. We advise customers to leverage on the new technology from Sophos.
Read more about modern solution in Sophos Synchronized Security
---
5. Cloud Backup
All organizations are susceptible to various risks of data loss. Internal sabotage by a disgruntled
employee, accidental overwrite or deletion, theft, fire and most recently, ransomware attack that locks all files in the file server. Victims' files are encrypted and then ransomed for a hefty sum in exchange for the key to unlock the files.
The IT industry generally recommends a copy in client's office (onsite) and another copy elsewhere (off-site, usually in the cloud), in order to mitigate the risks.
For security purposes, data in our cloud is not accessible remotely. Any request for data recovery will be provided via email while larger data will be provided in an external drive.
Modern solution for Cloud backup to Microsoft Azure coming soon.